There are tons and tons of articles on the web that talk about The Best Gaming Accessories of 2018 You Can't Miss Out On. And I really do think that flashing LED lights and desktop action figures look cool as well as those colorful gaming keyboards and glowing mice that you pay $150 for. But it's hard to find an article that talks about actually useful accessories that aren't just there to look cool. I did some research in order to find the top gaming accessories you can actually use than not only look cool but also add value to your gaming experience. Some of these I personally own and the rest are from good resources I found on the web.
What are these useful accessories? Here is a quick overview of them that will be talked about in this article in more detail.
Cable drop
Desktop AC Device
Wrist rest for keyboards
Gel wrist mouse pad
1- Cable Drop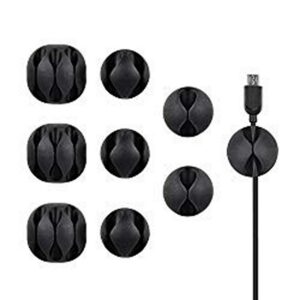 These are especially good if you have a dedicated PC gaming area. Cord management is something all of us can benefit from. With these, the process is made a lot easier. The ones I found are easy to set up and you just have to mount them on your desk. Pick an area that you see fit. The image above contains a 9 pack which might one too many for most people. I also think for the cheap price that it wouldn't be a bad idea to get more than you need. Once you have them, you have them and you can always use them in other areas around the house.
They're not big enough to support a power strip cable
But they are big enough to hold an Xbox one cable as well as HDMI
Make sure the surface is clean and dry before applying the sticky material down. No they do not leave a mark once you take them off
These can ultimately save you a ton of headaches when you have to route a phone charger or charging station for your other gaming accessories
2- Desktop Air Cooler / Humidifier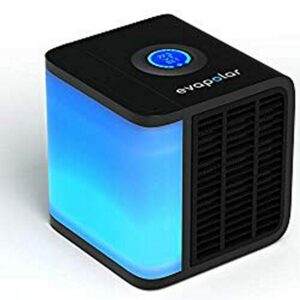 This one is perfect if you want to keep yourself and your PC nice and cool! I can see this one being used in a variety of ways either to put next to your PC or on top of your desk if you want a nice cool air flow. This is called the Evapolar Portable Air Conditioner. It's a very low energy consumption device that doesn't make a lot of sounds (white noise). All you have to do is pour water in one of the compartments and adjust the dial on top to set the temperature settings. It also has a cool mood light on the side that just adds some extra style. The water reservoir fills up with two cups and can last you an entire night. Note that it's not meant to air condition the entire room. It's meant to give you that awesome cool breeze feeling as if you were sitting right next to an AC vent.
3- Gaming Mouse Pad + Wrist Support!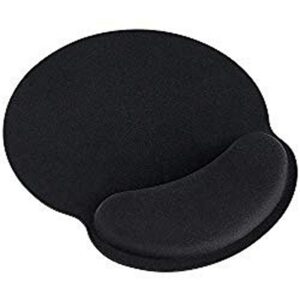 I wish I found one that looked a little bit cooler but maybe this gives you an idea. If someone can find a mouse pad that looks cool and also has the wrist rest gel feature please let me know! This one is lightweight and has many layers of different gel material that properly fits your wrist to have proper posture at all times. The quality of the mouse pad itself is also excellent according to many buyers. The one above is 10 x 9 x 1 inch. It's not too firm and not too soft, but rather a nice in-between.
4- Gaming Keyboard Wrist Pad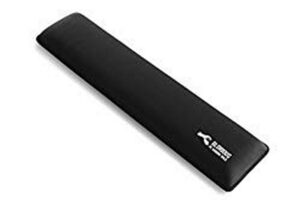 This is a quality 17.5 x 4, 25mm thick wrist pad that fits perfectly under where your wrists are placed for when you're gaming or typing. It comes in a variety of colors such as black, grey, or black. You can also get it in multiple sizes and thicknesses depending on your needs. The default height is about 1 inch off the ground. A lot of people had commented that the quality of this one is so great that you honestly forget that it's there. I also like how this one is reasonably priced around $20. It's really easy for gaming companies to mark up the price on their gear. For an accessory like this, I think it's a perfect buy. This brings us to the next item which is …